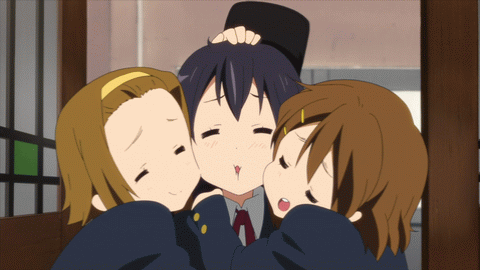 Karaoke Mugen isn't the only group spreading the love for karaoke : there are others too! Some of them even allow you to freely use their database like us.
Do you know other groups making and enjoying karaoke? Contact us so we can add them!
Worldwide
Soramimi Karaoke : Soramimi Karaoke is a complete system made of a software and a karaoke database in their own format (fortunately easy to read.) Their karaoke database is mainly made of full-length versions of many anime and J-music songs.
KuroSensei's Anime Karaokes : KuroSensei is a chilean offering his karaokes to anyone on Github for animes from 2017 and 2018!
United States
Karaoke Kaizoku-dan : The Pirate Karaoke Brigade operates in the USA in many major anime events and has a great song catalog!
France
Epitanime : This student/anime fan group offers karaoke nights at their school every week-end, as well as during the Epitanime Convention event every year. Great atmosphere and fun times await you there!
Bakaclub : Another group managing the Bakanim event who has a dedicated karaoke team. You'll find fun and loving people at Bakaclub who will help you making karaoke if you have any questions!
Bulle Japon : BJ for short, is offering activities and games at anime events in France. Karaoke happens to be one of them, and they have an impressive song catalog to offer to attendees.