Postponed a few times already, Karaoke Mugen version 2.1 is getting closer!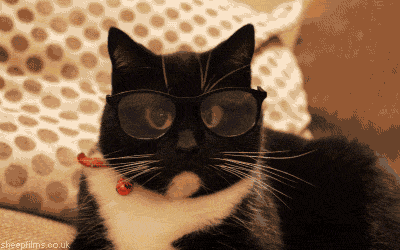 Already implemented features
Among all we planned doing, here is what's already done:
Smart Insert : Activate this option, and karas added to the playlist will prioritize those from people who didn't request much songs, while people who asked for a lot of songs will get automatically delayed.
Jingles will be repeated less often
Current playlist follows the song playing now : no more need to scroll like crazy to reach the ongoing song!
Favorites! : You can now add karaokes to a personnal favorites list. Handy when you spot a song you like and you know you will want to add it to the playlist in another session!
Automix : No need to bother if your guests already have registered their favorites in your base! Turn on the Automix, choose a duration and the guests on site, and Karaoke Mugen will randomize your favorites and make a playlist!
DEJA VU : I've just been in this place before, higher on the street, and I know it's my time to come home! In the information pannel for karaokes, you can now see when this song last played or when it will play next, and moreover, see that directly in the kara list. Most convenient if you join a session along the way!
User System : Users can now make an account, so that anyone can have their own, persistent favorites list, and be clearly identified through sessions. Of course if you don't like that, you can also just join as a guest, with nothing to fill, and get a random nickname such as xXNarutoSasukeXx or Dark Kirito 64.
Song preview : Looking for a song, but you're hesitating between two openings? You can see an excerpt from the video in the interface before choosing to add it, or not.
Yet to be done
Closed/opened public setting : If you don't feel like allowing your guests to touch anything, you can set this up too.
I like, you like, (s)he likes… : In a public karaoke, you see this song suggested by a nearby fellow, and think to yourself "Damn, I'd love to sing on this one too!". You're just a "+1" away to helping your kind karaoke administrator to choose the karaokes.
Free karaoke : As a reward for people who add songs which will be sung by many, you can earn an extra suggestion and submit one more karaoke if enough guests give your previous suggestion a like in the app.
TOP 50 : Because you always wanted to know which karaokes are the most requested.
Quick start : For a better user experience, we now provide a brief tutorial to newcomers, made of animated gifs and the likes (but no cats… Yet).
Public polls : Wanna give more power to your audience? You can send a poll to their devices every once in a while, and ask them which karaoke they would enjoy the most among a certain, determined number of karaokes. The one with most votes gets added to the current playlist!
That all seems quite nice! When are you gonna release it ?
Early april, if everything goes according to plan. We'll be giving a first large-audience shot at Jonetsu convention on April 7 and 8, 2018, in Bourg-la-Reine (near Paris)! Come and see us to this convention who really deserve it!