Hi everybody!! I'm Finé, the Fantastic Karaoke Mugen 2.0! After quite a bunch of adventures, I'm ready to land in your living room, more complete and functional than ever.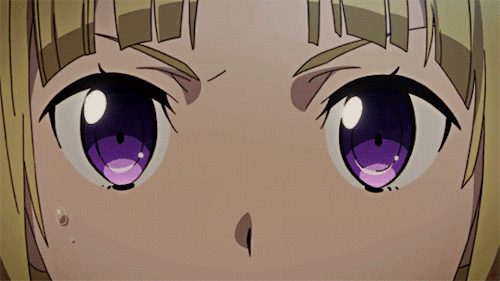 As it would be much too long and boring reviewing the whole changelog, let me introduce you the general purposes and capabilities of the application.
Let's begin with the basis. If you're brand new here, well, Karaoke Mugen is a karaoke manager, allowing you to enliven parties with your friends or in public.
Here's how the user interface goes: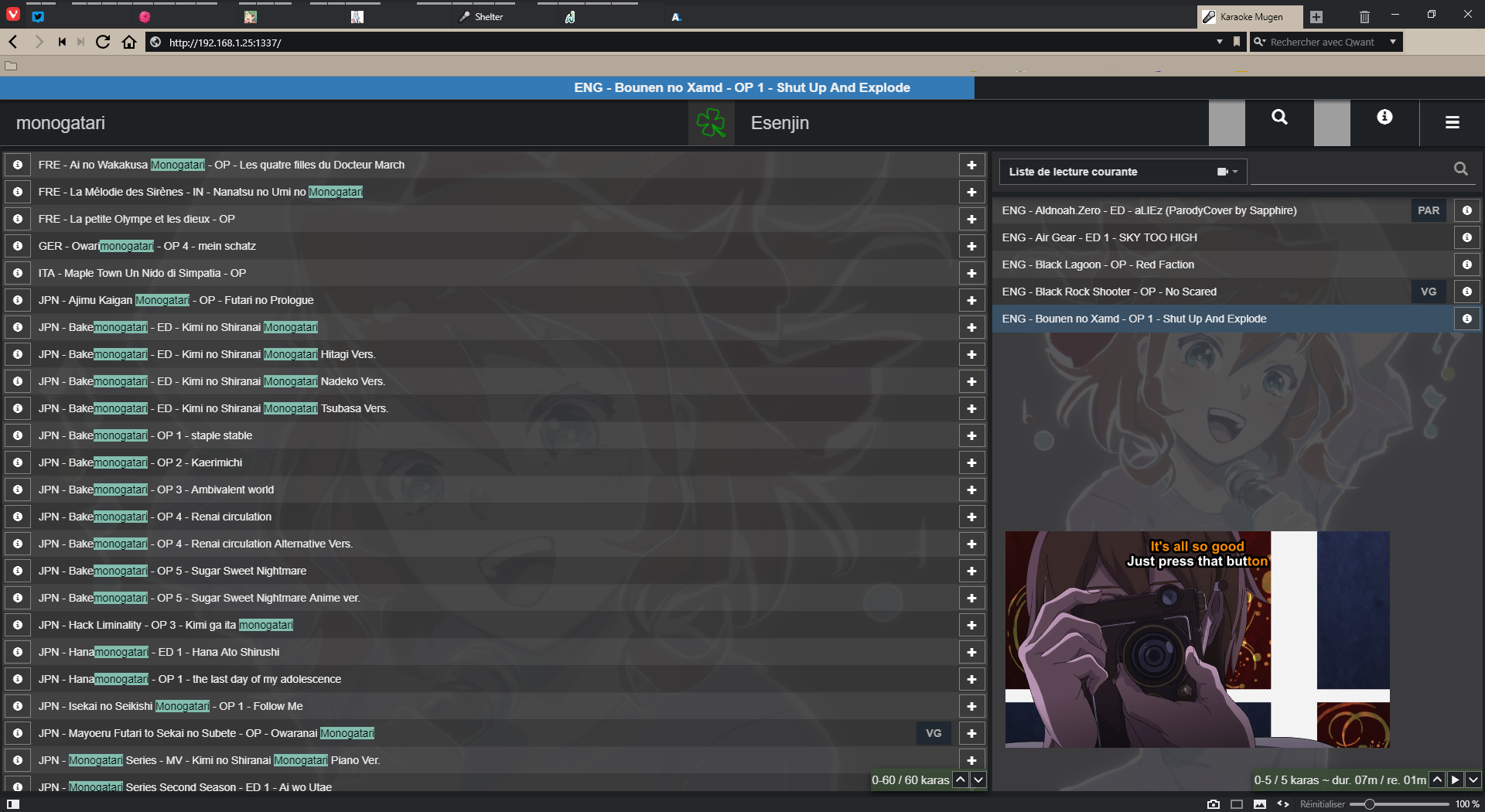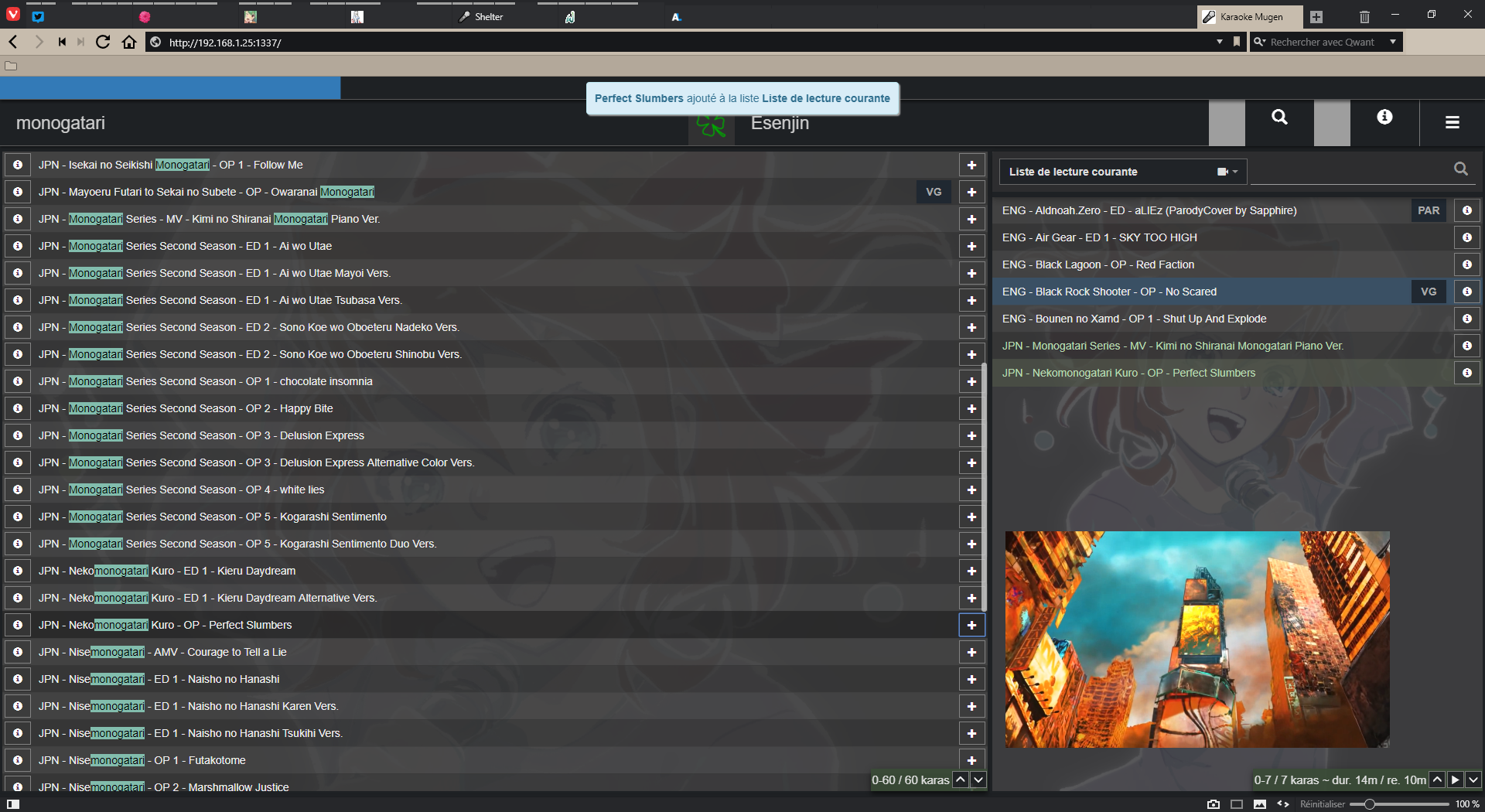 This is the mobile version: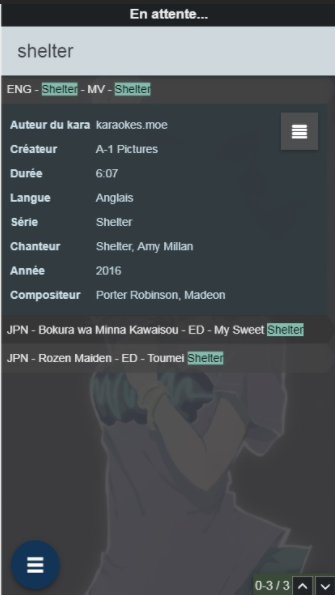 And this is the administration side: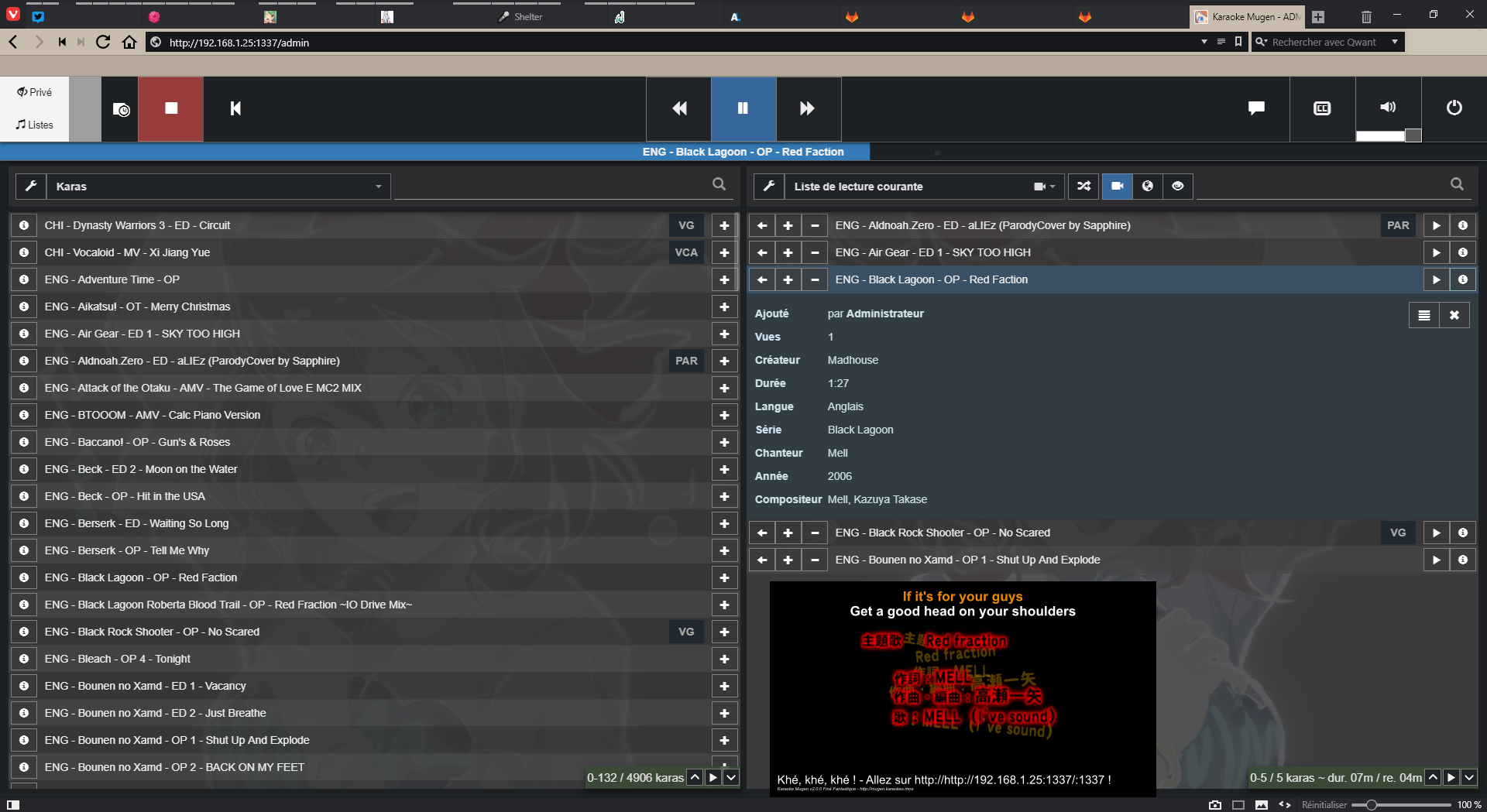 The general structure is alike, a kara list on the left side, and, on the right hand side, the running playlist. Of course, there's a bit more on the administration client, like play/pause options, forward/previous track, batch gestion of the karas and so on. Here's an overview: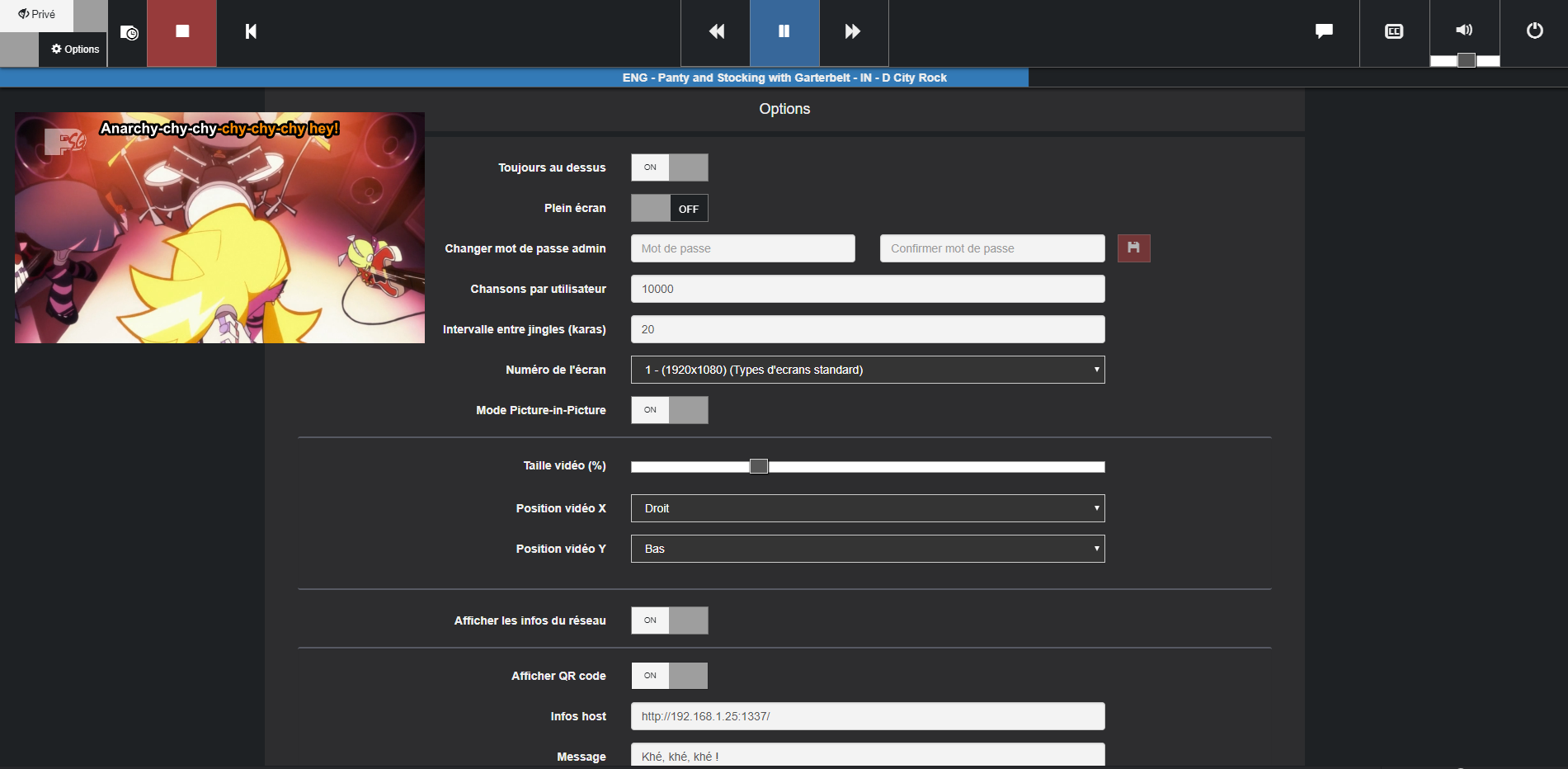 Got a urge but still want to keep track of the playing kara? No worries, we added an option to remove the track's title and instead display the lyrics in real time!

Also note that, helped by a dark magic, Karaoke Mugen can stay on top of you running applications, useful for those who can't stop working.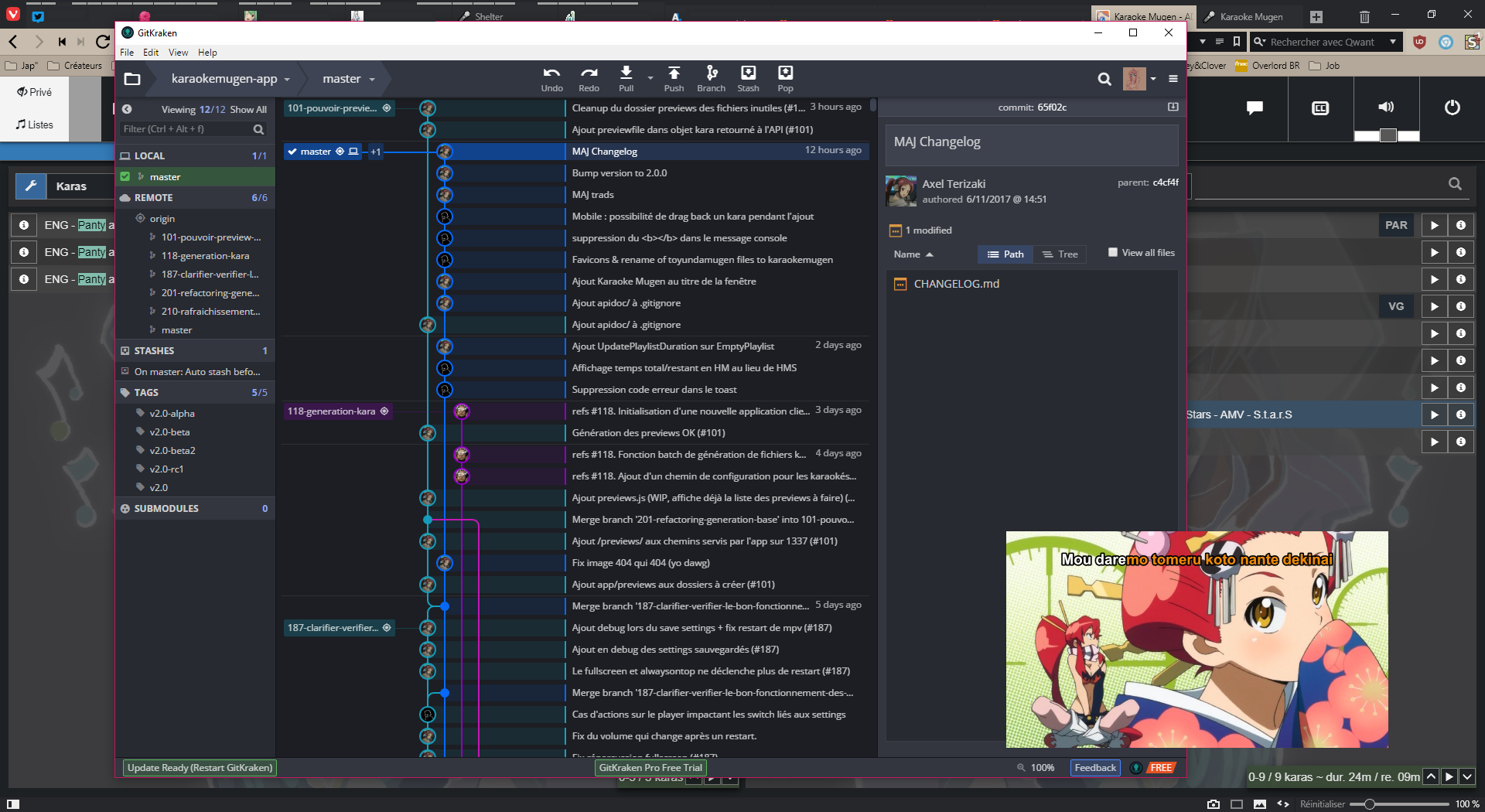 Coming back to the actual changes between rc-1 and public 2.0, know that error messages are now more explicit (although we'd rather never encounter any error). Emptying a playlist now correctly updates the total playing time, and the remaining time for a kara is now better calculated. For those who want to help us, we also uploaded a complete API documentation!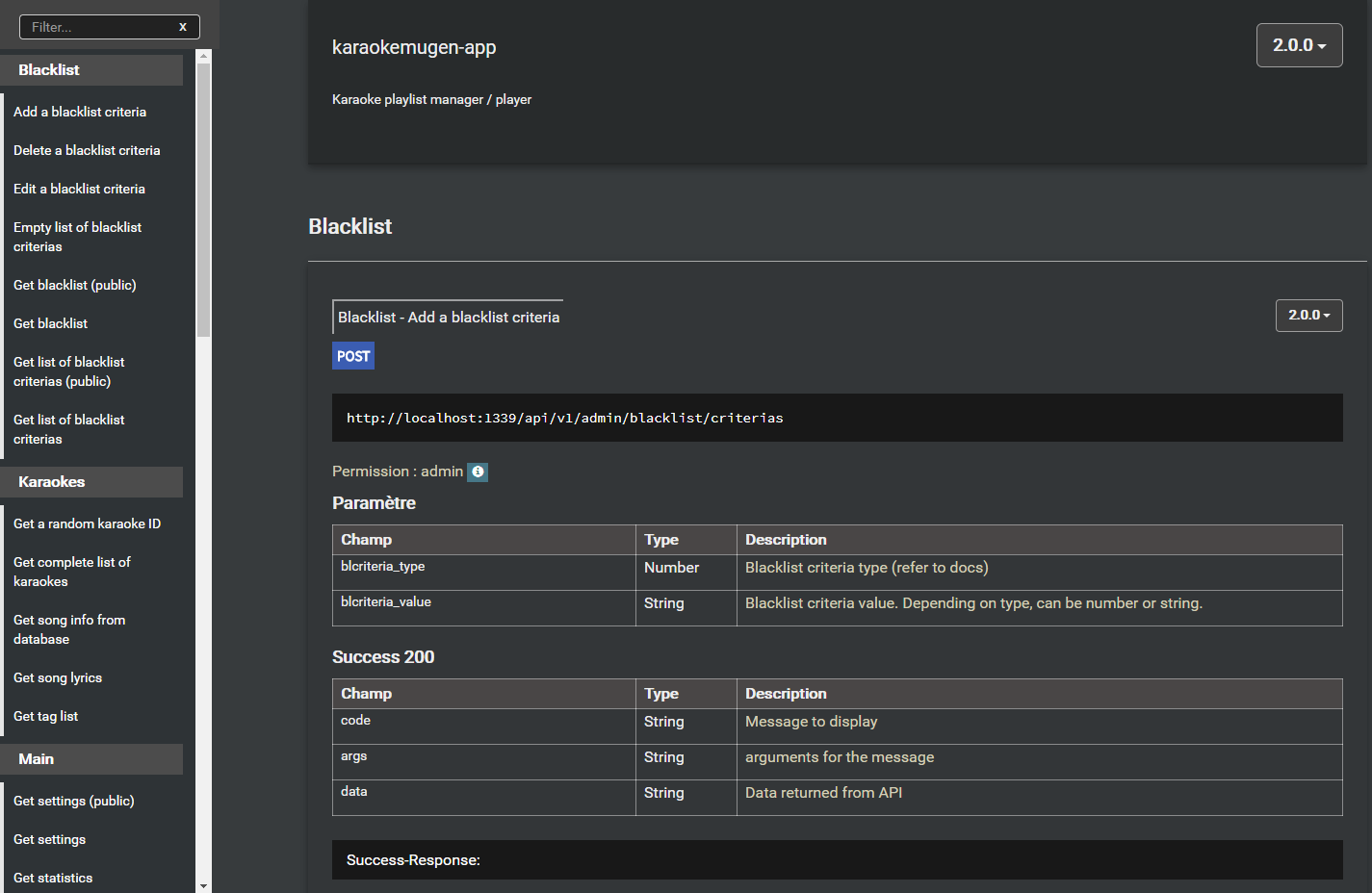 And because karaokes are always more infinite, we're still planning new content! Take a look at what we're planning for version 2.1:
You're welcome for submitting any idea, enhancing what's already there or developing new features!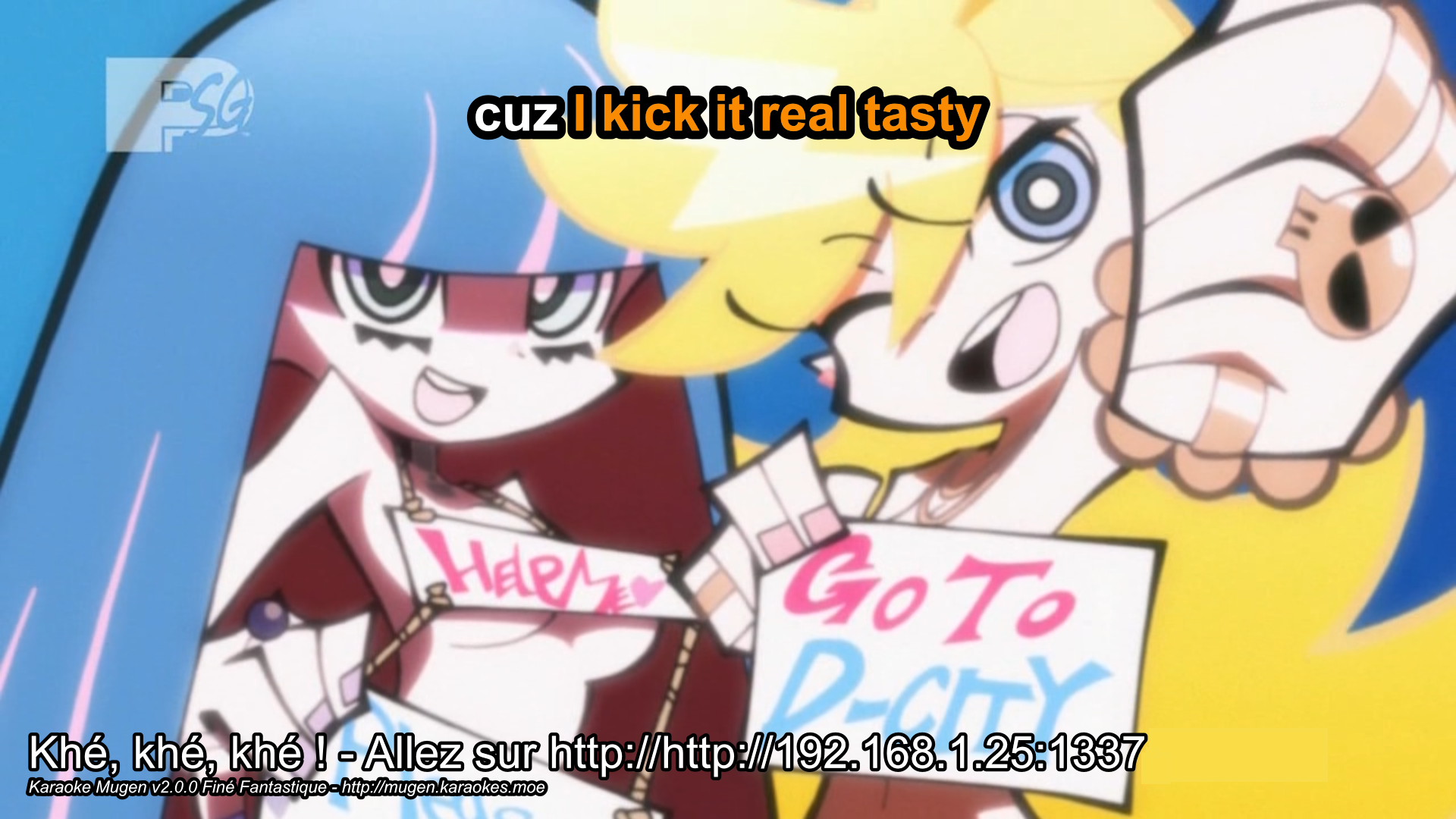 You can check the full changelog on the app's GIT repository.
For more detailed installation instructions, reach the full documentation page!
Your feedback is really important, and would allow us to fix problems and making the project even bette : contact us !